In the last period the engine battery of my Dufour 34 seemed to work not so good. It is the original one (a Varta Hobby 60 AH) and it is six years old, so it seems it's time is arrived

Last wednesday I changed it with a new Exide Premium 74 AH that should work fine for the engine.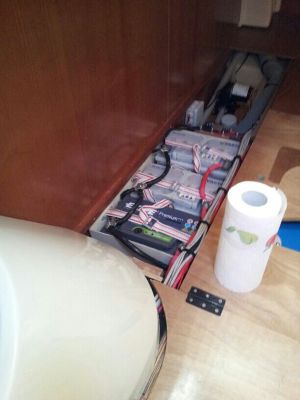 Next step (I think maximum next year) will be to replace the 2 service batteries (both original too). In this case I would like to try two AGM instead of the classical ones, but I have read that the single engine alternator could give problem when charging different technologies of batteries.
What's your opinion? Is it true and so it is better to buy other batteries of the same kind (in this case I will buy other two Exide Premium 74 AH) that are less expensive but (it seems) less performing that AGM ones?